Long flight thermal camera drone
Weather resistant | live video stream
Weather resistant long flight uav/drone with flir thermal camera and live video stream
Performance and beauty are the centerpiece of our drone platforms. Extremely lightweight monobuild body is designed to enclose all electrical components of the highest quality in a wheather proof manner. Integration of the latest high performance and high capacity batteries makes our drones more efficient, yet equally compact in order to provide you with the most time in the air.
They are designed to deliver the optimal ratio of flight time and payload for your particular application. Whether it is surveillance, search and rescue or wild life observation you are doing, the prolonged flight time will increase your operations efficiency. Currently we provide three quadcopter models different in size and therefore prolonged fligth times from 60 minutes to 90 minutes: TC411 / TC415 / TC421
Our drones are built to order, delivered in 8 weeks. We are able to provide custom drones for volume production as well as low volume speciality projects. Suggested order quantity is 3 units of same model long flight time drone.
TC411
TC415
TC421
Flight time
with onboard camera
Up to 60 min
Up to 75 min
Up to 90 min
Flight time
with gyro thermal camera
Up to 45 min
Up to 60 min
Up to 75 min
Propeller size
11"
15"
21"
Size
450x330x310mm
450x450x310mm
600x600x310mm
Aircraft weight
1500 gr.
3000 gr.
5500 gr.
Maximum Take-Off Weight (MTOW)
2000 gr.
4000 gr.
7000 gr.
Price
5.900€
7.900€
9.900€
Technical specifications
| | |
| --- | --- |
| Motion Sensors | 9 Axis IMU |
| Navigation | GPS |
| Processor | 1GHz CPU |
| Graphics Processor | Mali400 GPU |
| Memory | 512MB DDR3 RAM |
| Storage | 4GB NAND Storage |
| Connectivity | Data link |
*You shall comply with your local regulations and fly within your line of sight unless authorized otherwise.
Check out the "FAA rules for the operation of unmanned aircraft in the US" and "EASA drone regulation for drone operations in the EU" at our How to fly a drone article.
| | ZOONv3 |
| --- | --- |
| Frequency | 2.4-2.5Ghz |
| Data Speed | 0.5-256Kbps |
| Mavlink Never Lost | YES |
| Max. Power | 20dBm |
| Estimated Max. Range (0.5Kbps) | 21km |
| Estimated Max. Range (125Kbps) | 6km |
| Min. Receiver Sensitivity | -132dB |
| Receiver Sensitivity (125Kbps) | -107dB |
| Error Correction | 75%(4/7) |
| Radio License | GLOBAL |
| Mesh | YES |
The Camera Module has a Sony IMX219 8-megapixel sensor. It can be used to take high-definition video, as well as still photographs. It's a leap forward in image quality, colour fidelity, and low-light performance.
Not only the simultaneous still picture and video imaging at 30 frame/s in all pixels (no shutter lag and simultaneous recording), but also 4 times faster imaging became possible by 2 × 2 analog binning mode. This enables HD video recording with 2M pixels at full field of view and 120 frame/s, or 1280 × 720 pixels of 16:9 aspect ratio at 180 frame/s. Slow-motion recording using this function reproduces dynamic movements into a smooth video in flight recording, and sensitive movements or expressions beyond human vision can be captured.
| | |
| --- | --- |
| Image Size | Diagonal 4.60 mm (Type 1/4.0) |
| Total Number of Pixels | 3296 (H) x 2512 (V) Approx. 8.28M pixels |
| Moving Picture Specifications | 180 frame/s @ 720p |
| Moving Picture Specifications | 60 frame/s @ 1080p |
---
The Payload: Gyro Stabilized EO/IR Drone FLIR Thermal Imaging Camera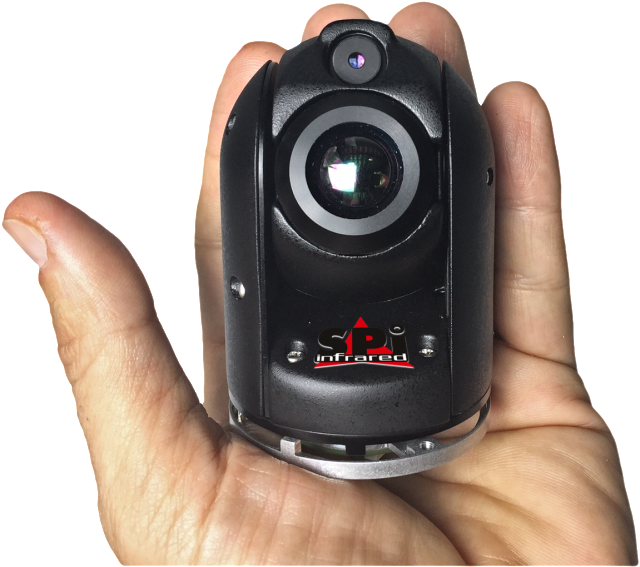 M2-D Gyro stabilized ISR digital EO IR Drone UAV UAS Gimbal with FLIR thermal imaging camera, optical Long Range HD telephoto zoom in a small lightweight 160 gram payload.
There are many stabilized EO/ IR CCTV Thermal gimbal systems available for you to choose today. Turncircles drones best integrate with SPI Corp's advanced M2-D IR/EO HD Gyro Camera System and offers up to 75 minutes of flight time.
The M2D is a precision, high resolution, high sensitivity micro Mini dual-channel EO/IR steerable multi axis stabilized camera with an incredible light weight of 160 grams [5.6 oz]. The M2D provides unparalleled capabilities in its weight category, providing an excellent choice for those in need of a light and powerful camera Gyro Image Stabilized camera system. At full image narrow field of view true telephoto zoom from the EO and IR cameras even in extremely unstable harsh windy environments all in an affordable turnkey plug n play package for AIR and GROUND Applications.
| Name | Description | Price |
| --- | --- | --- |
| M2-DG64 v4 | 640 x 512 THERMAL IR Effective FOV 17.6 to 4.4 Degrees zoom, 40X HD EO CONTINUOUS ZOOM, HDMI | 23.000€ |
| M2-DG64 v4v | 640 x 512 THERMAL IR Effective FOV 17.6 to 4.4 Degrees zoom, 40X HD EO CONTINUOUS ZOOM, HDMI | 22.000€ |
| M2-DG64 v3 | 640 x 512 THERMAL IR Effective FOV 28 to 7 Degrees zoom, 40X HD EO CONTINUOUS ZOOM, HDMI | 20.000€ |
| M2-DG64-HD | 640 x 512 THERMAL IR Effective FOV 28 to 7 Degrees zoom, 14X HD EO CONTINUOUS ZOOM, HDMI | 17.500€ |
| M2-DG64 | 640 x 512 THERMAL IR Effective FOV 28 to 7 Degrees zoom, 14X SD EO CONTINUOUS ZOOM, HDMI | 16.300€ |
Application area of thermal camera drones
Unmanned surveillance
Finally you can record longer thermal videos and analyze the heat movements over the time.
Search and Rescue
When it comes to Search and Rescue operations to find lives, every minute counts! Our drone platforms integrated with the M2-D thermal imaging camera, will provide you with the time you need in the air.
Wild Life Observation
2D / 3D Mapping
With the Ground Control Station App, you can create 2D / 3D maps both in HD and thermal view!
Live stream to YouTube and share real-time flight video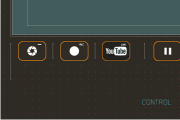 Broadcast your real time flight view to other personnel and/or customers from all around the world. They will see your first person view (FPV) in real-time. The more eyes on, higher possibility to find.
Unmanned thermal surveillance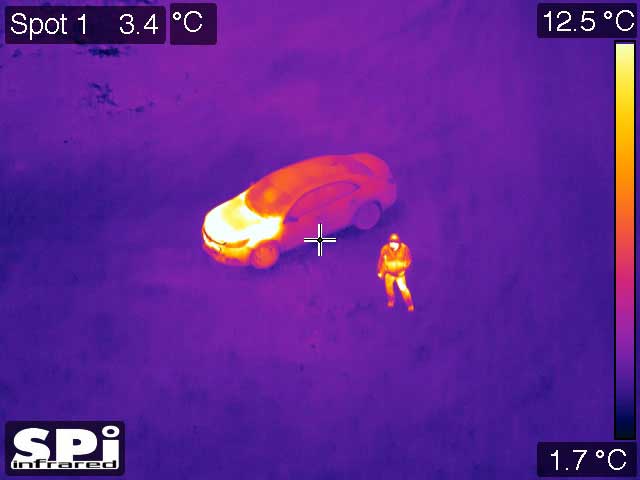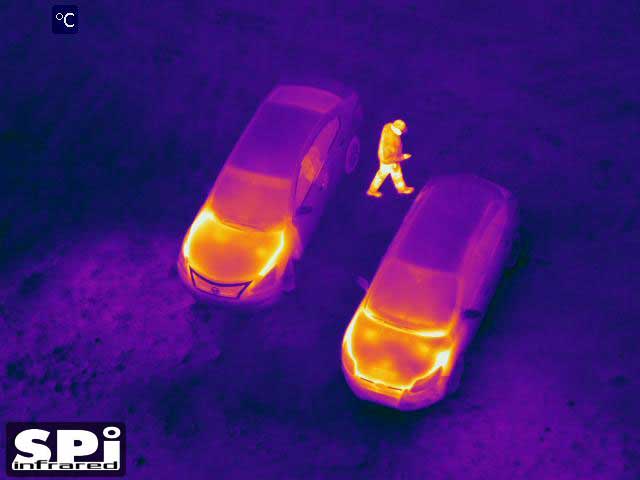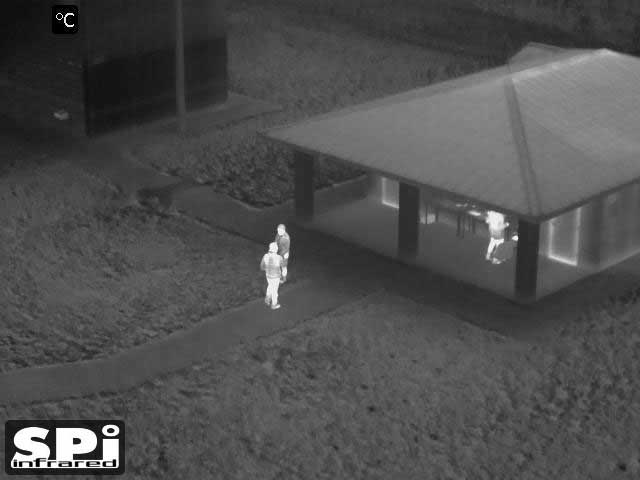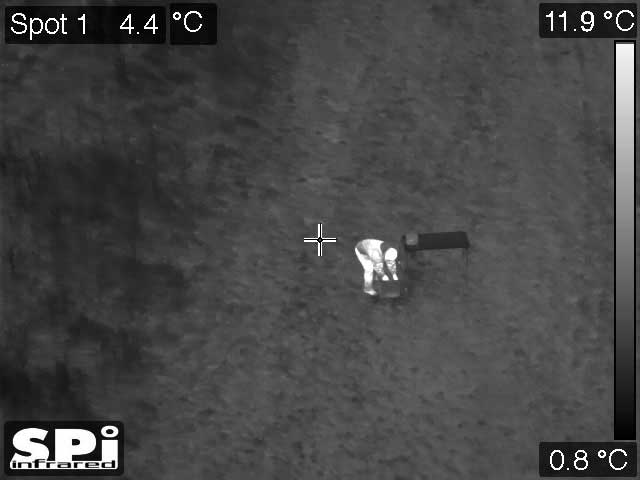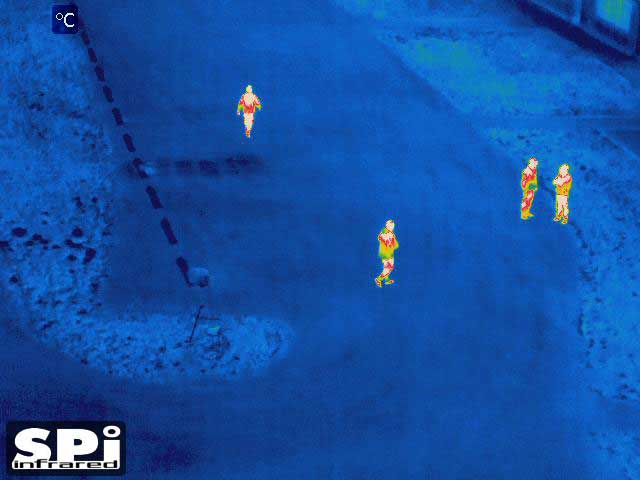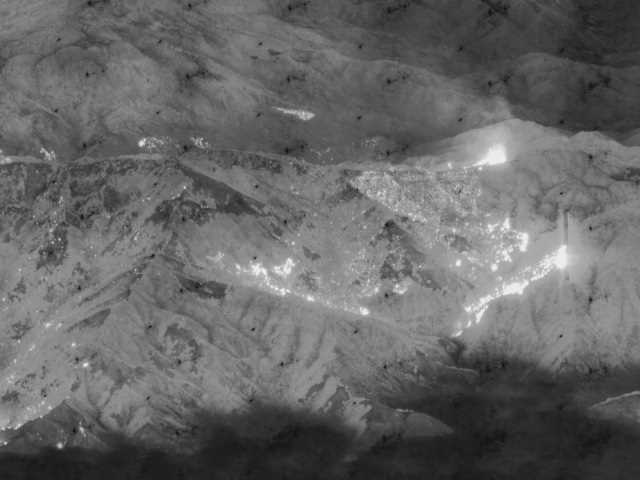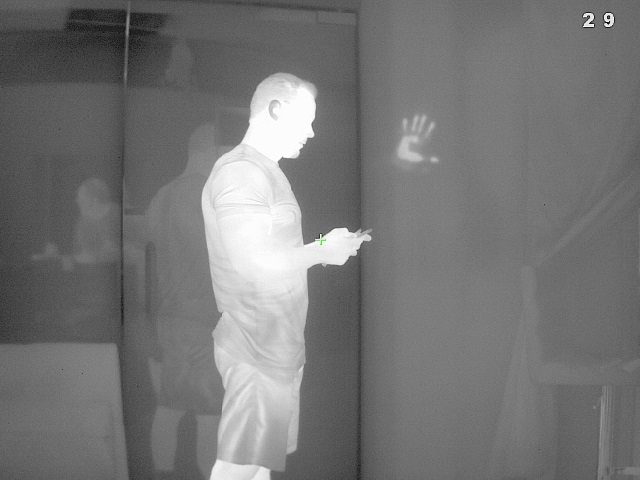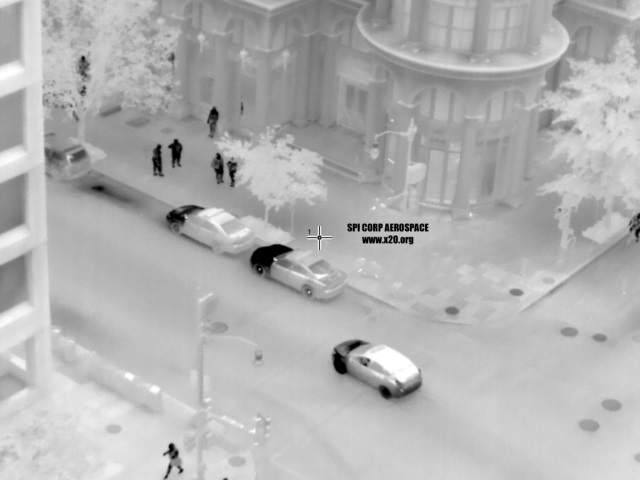 Why M2-D Mini Gyro Stabilized EO/IR Drone FLIR Thermal Imaging camera?
The M2-D Gyro stabilized Mini Gimbal ball provides superior image quality both during day and night times, outstanding gyro stabilization, and low power consumption. It incorporates top-of-the-line components: a sensitive thermal FLIR sensor, high-end motors, hardened/coated optics, all at an affordable SWaP package.
The M2-D delivers EO, ZOOM, IR, Gimbal & Stabilization – all within 160 grams. The EO daytime color/low light camera of the M2D incorporates x6.6 zoom + x2 digital zoom to a total of x13.2 zoom. The thermal FLIR camera channel of the M2-D can incorporate either 640×512 or 384×288 resolution. SPI has been building robust high quality EOIR equipment for almost 2 decades for industrial, law enforcement, law eforcement and military customers.
The M2-D is a third generation product, the rock steady gyro stabilized EO IR camera is the most powerful, lightest and smallest production gimbal in the world. This is why we chose to integrate M2-D on our drones to provide you with longer flight times also for thermal imaging and surveying applications. You can expect up to 75 minutes flight time.
Thermal Camera Specifications
1024×768 Auto Imaging Low Light CMOS sensor
PAL / NTSC day LLL camera
Optical and Digital Zoom
Zoom
x6.8 + x2 digital (x13.6 total) , continuous zoom
HFOV
30° WFOV – 4.7° WFOV – 2.3° DFOV
Optical and Digital Zoom
PAL / NTSC thermal camera
Resolution
660 x 520 / 388 x 288
LWIR
uncooled 7-14µm
Zoom
x4/2 digital, continuous zoom
HFOV (660×512)
32° W.FOV – 6.5° D.FOV , continuous zoom
HFOV (388×288)
28° W.FOV – 12.8° D.FOV , continuous zoom
| | |
| --- | --- |
| System | sealed 100% duty cycle |
| Tilt | -45° to 135 |
| Angular Velocity | Up to 105 deg/sec |
| Power Requirement | 9-32 VDC |
| Power Consumption | <9W |
| Temperature | -20°C to +60°C |
| Weight | 160 grams [5.5 oz.] |
| Diameter | 53mm [2.099"] |
| Height | 78mm [3.07"] |
---